What is a handbag? A handbag is a type of fashion accessory that holds other accessories. Essentially, it is a larger accessory that holds objects beyond currency, such as personal items. American English typically uses the terms purse and handbag interchangeably. They are also referenced as a pocketbook.
Why are handbags loved by women? Because they are awesome at holding things and can be trendy as well.
Learn more about handbags in our product influence section.
Clutches
Hobos
Mini-Bags
Novelty Bags
Oversized Bags
Satchels
Seatbelt Bags
Shoulder Bags
Special Occasion Bags
Sports Bags
Totes
Vegetarian Bags
Wallets
Wristlets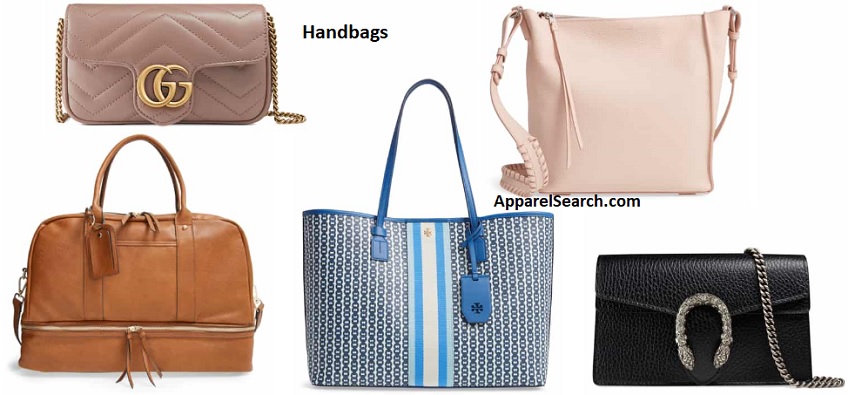 Search for designer handbags. You may also have interest in leather bags, leather handbags, or fashion bags.

You may also have interest in

the following.

Women's Fashion Accessory Wholesalers.

Have you seen our Fashion Designer Directory section.

You can also find handbag styles on eBay

Women's Clothes Directory:

If you want to be even more stylish, you should wear your Handbags.