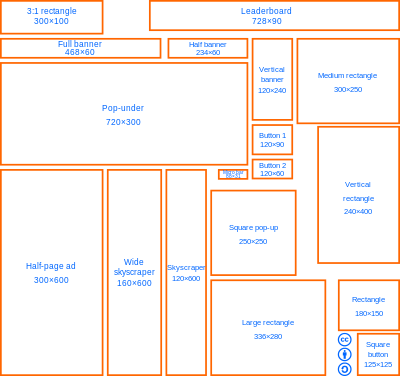 Click above image to enlarge.
Note: we do NOT currently use pop under or pop up advertising. Also, we don't guarantee we will use all of the sizes or styles illustrated above. It will depend on the layout of the individual page being discussed for advertising. All sizes need to be discussed and reviewed on a case by case basis.
You can also use other shapes and sizes. In addition, you are welcome to use TEXT messages. We are fairly flexible. Make a suggestion and we will try to accommodate you.
If you would like to be kind and create a link back to Apparel Search you are welcome to do so. You can link to our site from text links or you can utilize one of our Apparel Search logos.
Apparel Search Add Your Company Contact Us About Us Advertise News Letter Legal Help
Copyright © 1999-2017 Apparel Search Company. All Rights Reserved.